April Newsletter: Service
President's Post

Announcement: JASPA Summer Events

Community Impact Awards

Innovation Grant Application Process for 2020

Annual JASPA Awards of Excellence Nominations

April Blog Post: Ashley Henkes, Xavier University
---
President's Post
Greetings, everyone. I am writing to you in unprecedented times, and in a time where we are all searching for understanding and for meaning.  In this month's newsletter, we are sharing some difficult news about upcoming JASPA gatherings, and we also want to assure you that JASPA is committed to being there for you on this difficult stretch of our journey. 
That idea of a journey is the starting point for my post.  Many of us are observing the season of Lent right now, and moving into Holy Week.  Lent is always a time of sacrifice, of reflection, of preparation, and of giving ourselves to others in need.  I know that we, as Jesuit student affairs professionals, are experiencing all those elements in sharp and poignant and overwhelming ways in this Lenten season.  We are living with constant change, with frequent anxiety, with heated critiques of our work, and with maddening uncertainty.  This is not an easy journey for any of us, and some of us are affected more directly and painfully than others.
In these weeks, I know that I have been restless, worried, and exhausted at times.  I also know that I have found comfort and peace in my colleagues, in my family and my neighborhood, and in my faith.  The photo at the end of this post is from the sidewalk just a few hundred feet from my house in Northern Virginia, and is one of the visible signs of these graces I have received.  As I considered writing this post, I found another visible sign in the inspiring words of our colleague in mission, Ryan Sheehan, who serves as Assistant Director of the Jesuit Center at the University of Scranton.  Ryan's Lenten Reflection has been shared in Jesuit circles, for good reason. Ryan's words, and his quote from St. Francis Xavier, are a gift for each of us on this difficult journey.  With great gratitude, I am sharing his words below.
St. Ignatius and his early companions knew what it was like to be separated from each other and the sadness it created and they never lost sight that grace was always present in these times. In a letter sent to Ignatius from Japan, St. Francis Xavier offered his best friend insight that speaks to us directly at this uncertain and anxious time. He reminds his friend Ignatius that we are called to hear a different voice and to offer a different response.
"Anxious and uncertain times would certainly stir most to meditate on spiritual realities and to listen actively to what God is saying to them. They would forget their own desires, their human affairs, and give themselves over entirely to God's will and His choice. They would cry out with all their heart: Lord, I am here! What do you want me to do? Send me anywhere you like."
This is where we have been sent. Our desires and hopes have been put on hold. Our reality is much different than expected. May we be attentive to what God is asking of us and may we have the strength to respond to it.
Ryan Sheehan
Assistant Director, The Jesuit Center, The University of Scranton
Todd Olson, Phd
Georgetown University
JASPA President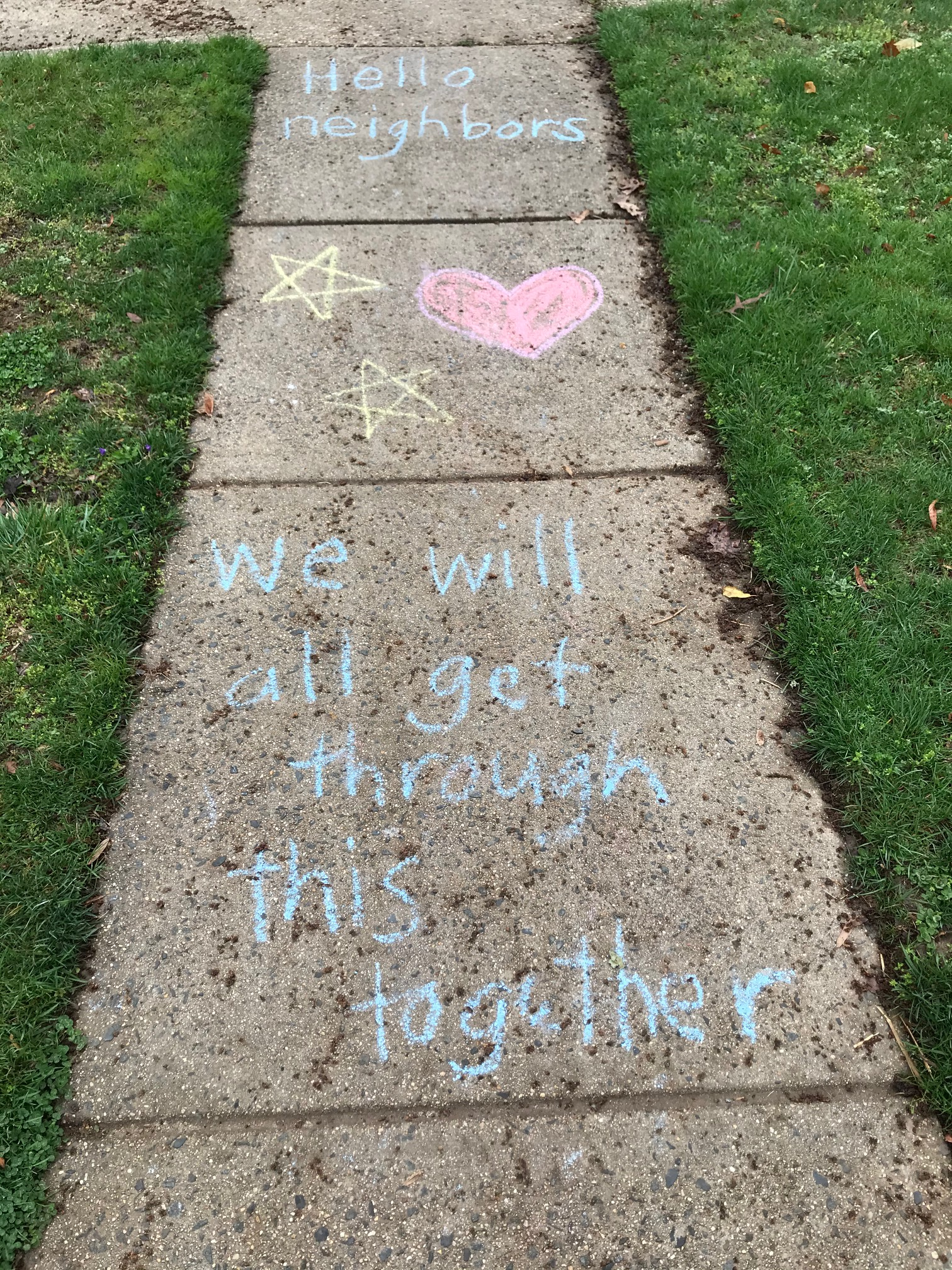 ---
---
Announcement on JASPA Summer Events

Dear Colleagues,

We are writing today with important updates on plans for our two signature events scheduled for this summer - the National Jesuit Student Leadership Conference (NJSLC) at Loyola Marymount University and the Five-Year Summer Institute at Loyola University Chicago.  In conversation with the key planners and leaders for both events, we have made the difficult decision to not hold either NJSLC or the Five-Year Institute this summer.  We know this is the wisest decision for a host of reasons, and we also know it is a painful loss for all of us.  We write today with regret, and also with immense gratitude to the many colleagues who have brought vision, creativity, and dedication to the planning efforts for both of these signature events.  

NJSLC
Everyone  at LMU is very disappointed that we will not be together this summer to provide this leadership experience for our students. We are looking forward to engaging our student leaders remotely this summer. Look for details in a future issue of the JASPA newsletter. If you have any questions or concerns, please feel free to contact terri.mangione@lmu.edu.

Five-Year Institute
The planning and host committees are disappointed we will not be gathering at Loyola Chicago this July. If you have already registered for the Institute and/or reserved housing through Loyola's Conference Services, refunds will be processed for paid invoices. More information will be communicated individually via email in the coming weeks.

Please know that we are committed to continuing the work and the connections of JASPA in the months ahead.  We will have more to share soon about upcoming webinars, and other opportunities for connection.  JASPA will be there, in ways that adapt to these unprecedented times, as we move through this period.  

With all of these updates noted, we also want you to know that each of you is in our thoughts and prayers as you navigate your way through these turbulent times.  Take good care of yourself, and know that your work matters, more than ever, as we live out our Jesuit mission in the time of Coronavirus.

Sincerely,
JASPA Executive Board
---
Community Impact Awards
We continue to recognize members of the JASPA community who are creating innovating ways to integrate our Jesuit values into student affairs work on their respective campus. The purpose of the JASPA Community Impact Awards are to highlight a program, service, publication or institutional commitment that embodies the values of Jesuit higher education. Awardees are selected monthly to showcase best practices integrating Jesuit mission and identity to inform our student affairs work. The nomination form for Community Impact Awards can be found here. Nominations for this month are due on Friday, April 17, 2020.
We are excited to announce our January and February Award Winners!
Congratulations! More information about the 2019-2020 Community Impact Award winners will be available on the JASPA website soon. If you have any questions about the annual or community impact awards please do not hesitate to reach out to Dr. Mark Harrington, Chair of the Recognition and Awards Committee, at harring4@canisius.edu.
---
Innovation Grant Application Process for 2020
Each year, JASPA awards a limited number of grants for the purpose of applying current research to address pressing issues in Jesuit student affairs. While proposals for all projects/programs that address the goals and values of JASPA are welcome, special emphasis will be placed on those that are focused on efforts promoting diversity and inclusion.
Between $8,000 and $10,000 will be available to fund these initiatives each year. Proposals will be accepted until all funding is dispersed; however, priority will be given to proposals received by Friday, May 1, 2020. Decisions will be made and communicated between May and June, and grants will be awarded in the new fiscal year.
More information about the process (including the link to the online application) can be found here: https://www.jesuitstudentaffairs.org/cpages/grants.  Please contact Shannon Howes at showes1@luc.edu if you have any questions, and/or if you are interested in serving on a committee to review grant applications. The commitment of reviewing applications will be limited to a period of a few weeks during April.
---
Annual JASPA Awards of Excellence – Nominations Now Available!
Nominations are now available for the 2020 JASPA Awards of Excellence and are due by Friday, May 15, 2020. Award recipients will be announced at the 2020 JASPA Institute. Please click on the links below to review award information, see past recipients, and to nominate an individual or campus program/initiative.
---
April Blog Post: Ashley Henkes, Xavier University
In the midst of COVID-19, Jesuit institutions across the nation have responded to this pandemic in ways that truly demonstrate cura personalis – "care for the whole person".
Administrators have consulted with colleagues across campuses to make difficult decisions that impact many. In doing so, they have demonstrated some of the bravest leadership in their careers over the last several weeks. For many institutions, this meant making the call to offer classes online for the remainder of the semester. Some institutions made the call to ask students to return home to their permanent addresses as campus residence halls were being closed. For some, commencement ceremonies have been postponed or cancelled. These decisions impact students, parents, families, staff, faculty, administrators – the list continues. Our daily work, routines, and relationships with those we interact with daily are shaken up in ways we have never experienced before, but at the core, we know that these actions have been made out of love and care for each of our lives.
In my world at Xavier University, on March 12, 2020, we were charged with the task of clearing our on-campus residence halls and apartments, sending our students home for their safety and the safety of the community at large. Today, we have fewer than 30 students left on campus. While I am still processing my personal emotions and adjusting to this newness, I recognize the good work done in the last several weeks as well as the work left to be done.
In higher education, we often give of ourselves in service to others - especially to our students. Considering the students as whole people means considering ways in which we can continue to support students through this transition. What does this mean for our seniors who are finishing their classes online, while searching for a job or applying for graduate school programs? What does this mean for the first year student who moves back in with their guardians after independently living for the first time in their lives? Do they all have access to support services they might need including career coaching or counseling? Do they have other responsibilities they must juggle in their new environment? The questions go on and on...
In times of stress and ambiguity, our Jesuit values can help guide our actions. At Xavier University, faculty, staff, and administrators of any religious affiliation, or none at all, have an opportunity to enroll in a two year program called AFMIX (Assuring the Future Mission and Identity at Xavier). AFMIX is Xavier's flagship professional development program that focuses on Jesuit history, Ignatian spirituality, and the pedagogy and education that grew out of that spirituality. A few weeks ago in our AFMIX class, we were asked to write our own Daily Examen. A Daily Examen is a technique of prayerful reflection on the events of the day in order to detect God's presence and discern His direction for us. 
At the time I wrote this Examen, I was feeling overwhelmed by student follow-ups, meetings, and the various demands of my day-to-day work. On March 12, 2020, the work stressors in my life shifted drastically. I use the Examen I had written during my AFMIX class a few weeks prior to the COVID-19 pandemic as a daily moment of reflection and pause and wanted to share this with all of you:  
In Caring for Others
What interactions with others were significant to me today?

What care and compassion did I show?

What was going on in my head during these interactions? Was I truly present?

What control do I have over the circumstances of these individuals?

Did I do all that I could in this point in time?

What can I do for tomorrow?
Prayer for Compassion
Merciful God,
Open my heart and mind to be fully present to those I interact with throughout the day.
Allow me to listen to others without passing judgement or haste to solve what I cannot change.
Give me patience and understanding and grant me grace in my shortcomings.
Be with me in times of fatigue and lift me up with the strength to carry out your compassionate love to all those I meet. Amen.
Despite the worry about what tomorrow, next week, next month, and beyond will bring, we continue to demonstrate cura personalis in our daily work and be of service to others, even through new platforms – such as Zoom, phone, or email.  As we embark in this new approach to our work, I challenge you to start or end your work day by practicing a few minutes of reflection through a Daily Examen, whether it be this one, or one you write on your own. By keeping the Ignatian mission at the heart and soul of our work, may we find meaningful value and fulfillment in our work regardless of the distancing between us.

Ashley Henkes (she/her/hers) is the Apartments Director for Xavier University in Cincinnati, OH. She attended Bowling Green State University in Bowling Green, Ohio and graduated with a Bachelor of Science degree in Communication Sciences and Disorders. She then graduated with a Master of Arts in Student Affairs Administration in Higher Education from Ball State University in Muncie, Indiana.