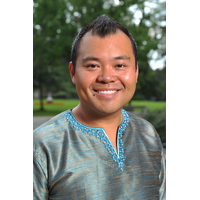 Thanks to Netflix, I recently caught up on the hit ABC sitcom, Black-ish. For those unfamiliar with the show, the male lead is Andre "Dre" Johnson and he's a senior VP at the marketing company of Stevens & Lido. A key dimension of the show's storyline is Dre's experience with his colleagues, including his bosses, the company's co-owners, Mr. Leslie Stevens and Ms. Daphne Lido. Dre and his colleagues often engage in spirited conversation around social issues (and rarely about their clients' projects). In a recent episode entitled, Lemons, the show follows the Stevens & Lido staff's response in the days and months following Donald Trump's election. (Spoiler Alert) On Election Day, Stevens & Lido landed a client and had a pitch due the day after. In the immediate days following the Election, the staff attempted to work, only to be riled up by the election results and sent home by Mr. Stevens. "There's no way we're getting any work done today. We'll reconvene tomorrow." Every time the staff meets to work on their new client's pitch, they're derailed by questions around how Trump won or something Trump's planning to do. As Dre entered the office the morning after the Election, the narration spoke, "even the usually impenetrable, cartoonish walls of Stevens & Lido had been affected by the real uncertainties of what our world was going to become."
Clearly they were unable to focus. The staff was upset. They had opinions they wished to share. They were concerned for the future.

As the episode unfolded, I couldn't help but recall my own experience the day after the Election. My Facebook post that morning began with, "Without any exaggeration, I'm crestfallen & fearful." I went to work and attempted to prepare myself for our weekly staff meeting at 10:00 a.m. (the same time the Stevens & Lido staff were meeting). I struggled concentrating. I felt numb. I kept checking my social media, my very own echo chambers. We had some major items on the staff meeting agenda that day including the annual administration of the Resident Feedback Survey, preparing for the mid-year room change process, reviewing the protocols for addressing heat-related concerns and revisiting our department's strategic goals. Hillary Clinton was also scheduled to give her concession speech in the middle of our staff meeting. My boss said we'd watch it because "our staff needs it." Our caring, empathic and intuitive director was right. We got through what we could on the agenda, but certainly didn't make it through everything before the speech at 11:00 a.m. and that was okay. We sat there, in community, watching intently. "This is not the outcome we wanted or we worked so hard for," Hillary said "and I'm sorry that we did not win this election for the values we share and the vision we hold for our country." My numbness turned to sadness and I was crying… at work. When the speech was over, there was no way we were getting back to the agenda.
Clearly we were unable to focus. Our staff was upset. We had opinions we wished to share. We were concerned for the future.

Like at Stevens & Lido, we created a space during our staff meeting to feel, to care, to comfort and to simply be. "Our staff needs it." I was so grateful that day for my supportive supervisor and office community. It was an incredible example of social modeling cura personalis. I'm the person people usually go to when they want to talk or need someone to listen. I was useless that day. While I couldn't articulate it in words at the time, I needed my community. I've spent my entire career in Residence Life, where community development is both a means and an end. We foster meaningful relationships to help students recognize each other's personhood. We foster deep relationships so we may celebrate the joys of those with whom we live. We foster strong relationships so we may lessen the pain for those among us who suffer. How a community chooses to respond to the needs of its own is a real test of the relationships built.
My community responded fervently to me on November 9th. Here are few beautiful ways God spoke to me that day.

From one of my staff members (text message):
"Hey, I just wanted to say – I care about you and I'm happy you're in my life. And I'm going to step up my game and stand right alongside you for whatever is about to come. I promise."

From my boss (text message):
"Thank you… for your vulnerability, trust, and commitment to good work in such dark times. Take time to care for you tonight."

From a former colleague of mine (group text with a current colleague):
Former colleague: "I just wanted to tell you both how much I love you."
Current colleague: "I love you both too. We have a lot of work to do together to protect our students and each other."

From a current student (post-it note left on my desk):
"I saw your Facebook post this morning. I'm so sorry, Eddie. You matter. We'll get through this together."

From a former student (commented on a Facebook post of mine):
"Best way to combat [hate] is to shine the biggest light on it and expose it. Light will always drive out the darkness."

From a former student (phone call):
"I just wanted to call you this morning to let you know that I'm thinking of you and I love you. You've done so much for me and do so much for the students at JCU. I want you to know that you're valued and I'll stand with you."

Lastly, like a true Res Lifer, here are a few resources I found helpful immediately following the Election. I believe they'll remain relevant for some time:
Lord Edwin ("Eddie") J. Carreon is the Associate Director of Residence Life at John Carroll University, where he has served for the past 5 years. He previously served in the Residence Life offices at Saint Joseph's University and College of the Holy Cross. Eddie is tremendously grateful to have served on the Program Committee for the JASPA 5-Year Summer Institute in 2015. His professional formation in Jesuit higher education continues to strengthen his commitment to working for peace and justice, deepen his faith and inspire him to be a stronger educator. Eddie can be found on Facebook, Twitter @lordcarreon, Instagram @carreonlord or dining at a local restaurant in Cleveland..
---