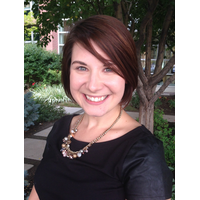 When I first began my student affairs career at a Catholic, Jesuit institution, I found aspects of the mission easy to connect with immediately: Cura Personalis, Magis, finding God in all things. When I learned about Jesuit education in graduate school, it was clear that student affairs education and the work expected to be practiced by professionals was closely and easily connected at a mission-driven institution. So among all of us in the JASPA community, our days are spent creating processes that impact the individual, designing spaces that cherish the dignity of each student on our campus, supervising to the aim of helping others reach their best performance, among other practices.
And yet, there is an additional step necessary to remain deeply connected and purposeful in our actions. The concept of being a contemplative of action has exposed greatly this need in my professional and personal experiences. The constant act of not only thoughtfully doing but also checking ourselves in reflection is a mode that many of our days provide little space to afford. And not often enough do we dedicate time to methods that allow us to see our spiritual selves, our actions, and our connectedness to God clearly. Our schedules look more like Tetris and our efforts to fuel the lives of students sometimes come at personal expense, even with the best of intentions for otherwise.
I've watched the surprise of what being a contemplative in action can mean. I remember a student staff member who began working in my hall as an accounting major. She was sharp and detail-oriented. I have no doubt she could have been a successful accountant, but something from the beginning seemed to not be in alignment. And as the days and weeks of the academic year went on, I watched her act upon the opportunities and relationships God was calling upon her heart to pursue. Ultimately, this wound up taking her on an entirely different career path, to spend time working in the Middle East, and to pursue, with relentless focus, an ability to act out her life in consistency with knowing and understanding who she is as a whole person, as someone loved by God, as someone with gifts to share in the world. She not only listened, but acted. Reflected. Then listened again. And let the cycle continue. I watched students engage in that process over the years as they felt a calling to pursue an opportunity with the Jesuit Volunteer Corps, to reconcile a hurt relationship, to pursue what truly pulled at them as a career. At one point in my career I likely summed those moments up to acts of reflection, of feeling deeply connected to our knowledge of self and God, or acting on a purpose-driven life. But really this constant cycle is not about one action or one decision. We are called to enter into a lifelong cycle of this. So how do we do so as student affairs professionals practicing at Jesuit institutions?
Kindness. Be kind to yourself. The more gentle I have become with my spirit and my imperfections, the more in tune I am with navigating the tensions of my life. This has led to greater intention that my actions are a reflection of my thoughts; positive and negative. And that when I treat my flaws and most human moments with kindness first, it opens opportunities to choose my best actions over my gut instinct.
Recalibrate. I have found great value in finding my own personal reset switch and my unscientific observations of it are such that it is different for each person. I do believe it begins first with fueling your body with foods and exercises that help you to see things clearly. A favorite Podcast I listen to describes to, "not borrow from tomorrow to pay for today." I gave up all forms of caffeine and sugar for a month this year and it was one of the most clarifying times in my life. I didn't expect the deep mindfulness experience I was going to have because of it. So whether it is a substance, a habit, or a relationship, I encourage you to find ways to even temporarily remove what may be clouding you. If your reaction is "I could never…" or "I can't do it" then perhaps you are already answering your own question for how necessary it may be. To be contemplative is to be in connection with your thoughts at such a level that your actions are a reflection. We are at our best when our mind can perform at its best.
Align. I've written previously on one of my favorite mantas: Alignment opens doors. When we are true to our path, to our strengths, and to our relationships, we afford ourselves less friction and less fighting against ourselves. This leads our actions to bring out the best of ourselves and to discover opportunities that do not grate, but rather strengthen us.
This week, I challenge you to look at your work and find a way to extend kindness to yourself, exercise a method to recalibrate, and to find actions that allows us to experience alignment. I leave you with the following poem by e.e. cummings. I think it magnifies the moment when our reflection, our actions, and our spiritual selves are experienced and in turn is the best of what being a contemplate in action can be.
i thank You God for most this amazing
day:for the leaping greenly spirits of trees
and a blue true dream of sky;and for everything
which is natural which is infinite which is yes
(i who have died am alive again today,
and this is the sun's birthday;this is the birth
day of life and love and wings:and of the gay
great happening illimitably earth)
how should tasting touching hearing seeing
breathing any–lifted from the no
of all nothing–human merely being
doubt unimaginable You?
(now the ears of my ears awake and
now the eyes of my eyes are opened)

Renee Piquette Dowdy is the Assistant Director for Student Staffing & Training in the Office of Residence Life at Marquette University. She enjoys living and working in Milwaukee with her husband, Gavin, and Goldendoodle puppy, Maxwell. Find out more on her reflections on wellness, training practices, and staff development on her blogand on Twitter (@reneepdowdy).
---