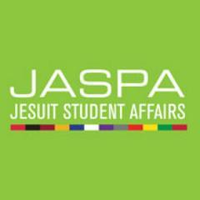 May- "Reflection"
President's Post
New Website Launch!
NJSLC Registration
Annual Award Winner Spotlight
May Blog
President's Post
Dr. Todd Olson, Georgetown University
Our theme for this month is reflection, and that offers great promise for thinking about our work. I am moved to reflect today on the nature of our work, and the nature of our institutions.
Jesuit higher education is not a stone edifice. It is a tapestry, continually woven by many hands. In our weaving, some patterns are timeless and reflect the commitments that flow from our Catholic and Jesuit mission. Other patterns are new, formed in response to emerging student needs and societal trends. At times, our JASPA colleagues are taking the lead in weaving these strands for the first time this year. At other times, colleagues are interpreting for students why the timeless strands are treasures that we will embrace as we go forward. Often, the optimal mix of tradition and change, of timeless strands and fresh new patterns, is not entirely clear to us. There is a discernment process involved in knowing when to stay the course, when to take a bold risk, and when to look for a third way that synthesizes both. That work of discernment usually involves some reflection – some time and space to be still, to weigh options, to listen carefully to our own mind and heart, and to the perspectives and experiences of others. So, as we reflect on our work and our weaving, this creative tension is to be expected and even embraced. I wish each of you well as you reflect, discern, and act in the busy weeks ahead. Know that your contributions to the tapestry matter – both on your own campus and to the larger project of Jesuit higher education.
A starting point for Ignatian reflection is gratitude, and I want to express my gratitude this month for all the people who have moved us forward our new website platform, which will energize our communications and our connections in the months ahead. The leadership and vision of Lucas Novotny, Trevor Wiseman, Marci Walton, Sean Berthold, Tedd Vanadolik, and many others have brought this new platform to life for JASPA. I am very grateful for all the hard work, talent, and collaboration that has brought us to this point.
As you wrap up this academic year, remember to take a moment, even on the busiest day, to pause, to begin with gratitude, and to reflect on the value you bring to our vital and complex work.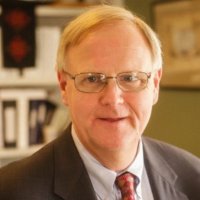 Todd Olson, PhD.
JASPA President
---
New Website Launch!
The much-anticipated JASPA website is LIVE! The new site allows members to gain access to the membership database, event registrations, online resources like our blogs and webinars, and so much more!
This is the first newsletter from the new website and the site hosted by our previous partner will soon be archived. All pertinent information and content has been migrated to the new site. If you have any trouble accessing the site or know of colleagues who have not yet joined, please connect with your JASPA campus liaisons!
---
NJSLC Registration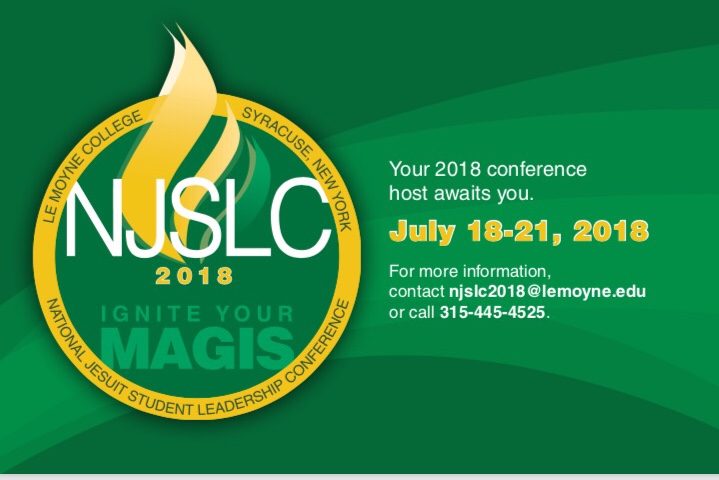 Registration for the annual conference, hosted by LeMoyne College is now open! Proposals for leadership sessions are also being accepted, so don't delay!
---
Annual Award Winner Spotlight
Each month we will feature one of the Annual Conference Award Winners in more detail to highlight the good work on our campuses and inspire additional collaboration. This month's feature is the Xavier Action and Care Team (XACT) from Xavier University, who won the Ignatian Medal for Outstanding Academic Partnership.
The nominator wrote the following. While many institutions have behavior concerns teams, I think XACT rises to the top for a variety of reasons. One is the aforementioned student-centered, mission-driven approach, but another is the purse volume of our caseload. The majority of XACT's cases come from our undergraduate population. During the Fall 2017 semester, the XACT caseload was at times overwhelming,b ut also a testament to the amount of students, parents, and families we are able to impact through our collaborative approach. I have served on many committees in my career and there are always egos to manage, politics to negotiate, and priorities to juggle. This simply does not happen during XACT meetings. I can honestly say teh sole focus and priority is centered squarely with the students in crisis and the students in their circles who are impacted by worrisome behaviors.
---
May Blog
Consolations and Desolations through the Lens of Reflection
Mary Risigo, Boston College
There are moments this time of year when I recall T.S. Eliot and think he may have been on to something when he wrote "April is the cruelest month." With students and administrators becoming antsy about the end of the semester, it sometimes feels that we move through our days only to get through finals and graduation. The light at the end of the tunnel is our peaceful summer campuses, and we sometimes forget to take a moment to consider the consolations and desolations of the year until it has passed. Just as we begin each year with intention, we ought to make time as we end the year to engage in reflection. This busy time is when we are most in need of reflecting and caring for our whole person, but finding the time to do that feels near impossible some days.
So how do we make time for reflection and remember that cura personalis applies to us too?
Working at Jesuit institutions, many of us are familiar with the examine and other means of reflection. I first encountered the examine at Cheverus High School in Portland, Maine. Each day between 3rd and 4th period, our campus minister turned on the intercom, and all 500 of us took three minutes to reflect on our day. At the time, the examine was not always a welcomed break; he came on the intercom just when we were about to head to our next class or as we trying to fix one last thing on our exams. Looking back, though, it was a beautiful practice; an entire community of people from different faith backgrounds and with different identities shared in a moment, remained present, and practiced reflection amidst the craziness of our day. I later attended Boston College as an undergraduate student, and I began to understand reflection in a new way when a faculty member took interest in me and invited me into the 19th annotation retreat. Reflection was no longer a required part of my day or 3 minutes to worry about what was happening in my upcoming AP World History class. Reflection became an outlet—a means to manage stress, to better understand who I am and how I am in relationship with those around me. Reflection became a tool for discernment in my quest to know God.
As I've grown older, reflection has not always been prioritized the ways in which I know are most beneficial to me and my success. I find excuses—I'm too tired or too busy. I determine I need to "start over" in my reflection habits, and as soon as I start feeling balanced, I let myself waiver. I forget that the root of my balance is reflection; it's awareness that grounds us amidst the craziness that surrounds us. My community helps me in my discernment; they encourage me, challenge me to grow, and help me to become my best self. While reflection itself is inherently personal, relationships provide space for truth and a mirror to guide our reflection.
These days, I find my walk into work and my walk home to be a great time to consider what is to come that day or reflect upon on where I found God throughout my day. How did I serve my students and colleagues today? What can I do differently tomorrow? In what ways did I move closer to God? Where might I have turned inward and further away from God and those around me?
I encourage us all to take a moment and find the spaces that lend themselves to those reflective moments and help us remain close to our Selves. Walking home is my time alone, and I am protective of it. This time refreshes me and allows for me to bring my best self to my students each day. Take that time for yourself, protect it, and take care of yourself so you can care for others.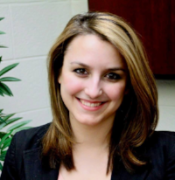 Mary Risigo is an Academic Advisor at Boston College's Woods College of Advancing Studies. Mary also coordinates undergraduate recruitment and admissions with the Woods College. Prior to this role, Mary served as a Resident Director at both Boston College and UMass Amherst. She graduated from Michigan State University with a Master's in Student Affairs Administration in 2014 and completed her undergraduate degree at Boston College in 2012.
---