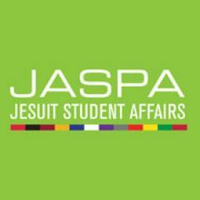 PRESIDENT'S POST
Dear JASPA Colleagues:
The theme for the March newsletter is inclusion. JASPA defines inclusion as "a commitment to supporting diverse leadership & participation." As an organization comprised of volunteers, we benefit from the generosity of time and talent of many colleagues.
As I prepare to transition out of the role as JASPA President, I am filled with gratitude for the many volunteer leaders who have advanced JASPA over the past two years. Special thanks to the following colleagues who are concluding their volunteer appointments in March:
Sonya Alexander, Functional Area Networking Chair, Fairfield

Matt Cameron, Development and Strategic Fundraising Chair, Santa Clara

Sandy Estanek, Research Grants & Scholarships Chair, Canisius

Allison Farrell, Member Services Chair, LeMoyne

Anthony Garrison-Engbrecht, Mentoring and Networking Chair

Jeff Gray, Immediate Past President, Fordham

Terri Mangione, Secretary, Canisius

Deb Cady Melzer, VP Programming, LeMoyne

Lucas Novotny, VP Technology and Communication, Creighton

Tom Pellegrino, Treasurer, Fairfield
I look forward with great anticipation to gathering for JASPA's Annual Conference, "Moving Hearts and Minds: Educating and Leading in Challenging Times" on March 3 at St. Joseph's University. The Annual Conference provides an important opportunity for us to pause and reflect on the important work we provide to our students and campuses. My gratitude to Lisa Brown Cornelius and members of the conference planning committee for their good work.
When I began my term as JASPA President, I expressed my belief that the success of JASPA rests with each of us -- contributing in the ways that we are able -- to improve the experience of Catholic and Jesuit higher education across the country. As these two years have passed, I am even more convinced than ever that our unique perspective, our commitment to social justice and being men and women for and with others, creates daily opportunities to make a difference in the lives of our students.
Thank you for the opportunity to serve JASPA. I look forward to working with Todd Olson as he assumes the role of President and we continue to advance the important work of Student Affairs in Catholic Higher Education.
Jeanne Rosenberger
JASPA President
Vice Provost for Student Life, Santa Clara University
---
STAFF RECRUITMENT RESOURCE
Do you have staff openings in your department and division? We encourage you to use this resource in candidate files, online resources, and during on-campus interviews to showcase the added bonuses of joining the JASPA community. Please feel free to copy and distribute as you see fit!
---
ANNUAL CONFERENCE INFORMATION
JASPA 2018
Moving Hearts and Minds: Educating and Leading in Challenging Times
Saturday, March 3, 2018
Saint Joseph's University
We are excited to welcome you to Saint Joseph's University for the 2018 JASPA Annual Conference! As you prepare for the conference, we wanted to share a few updates:
Saint Joseph's University
We are grateful to our colleagues at Saint Joseph's University for hosting the 2018 Annual Conference, Awards Banquet, and Club JASPA. The Annual Conference and Awards Banquet will take place in the Campion Student Center while Club JASPA will take place in the Foley Center. A campus map is available here.
Schedule
The schedule for the day is available here. Lunch will be available at Saint Joseph's from 11:30am-12:45pm. This is included in your registration fee and will provide you with the opportunity to catch up with old friends and meet new ones!
Transportation to Saint Joseph's University
Buses will be available beginning at 11:00am in front of the Philadelphia Marriott Downtown (1201 Market Street, Philadelphia, PA 19107). The buses will loop back and forth to campus throughout the day. Look for the JASPA signs on the buses.
If you are driving to campus or using a taxi or ride share, please use 2525 Cardinal Avenue, Philadelphia, PA, 19131 as your arrival address. This is the parking lot adjacent to Campion which would be the best location to arrive and depart for all events. You may also park in this lot.
New to Jesuit Higher Education? Is this your first JASPA?
We would like to invite those with less than 3 years of experience with Jesuit Higher Education and those who are attending JASPA for the first time to attend the JASPA Newcomers Orientation on Saturday, March 3, 2018 at 12:15 pm in the Presidents' Lounge of the Campion Student Center. This will be an opportunity to meet members of the JASPA Executive Board, connect with colleagues from other colleges and universities, and learn more about how to get involved with JASPA.
JASPA Liaisons Session
If you serve as your institution's liaison to JASPA, you are invited to attend a meeting with other Liaisons on Saturday, March 3, 2018 at 12:15pm in the First Floor Conference Room of the Campion Student Center.
Club JASPA
Club JASPA will take place in the Foley Center at Saint Joseph's from 8:00pm-11:00pm. Our hosts have planned an evening filled with fun!
JASPA Mass
The annual JASPA Mass is scheduled for 9:00am on Sunday, March 4, 2018 in Salon J of the Philadelphia Marriott Downtown.
If you have any questions, please do not hesitate to contact the Annual Conference Planning Team here
#JASPA18: Follow the Annual Conference, Awards Banquet, and Club JASPA wherever you are!
Use #JASPA18 ! Follow JASPA online and engage year-round!
Twitter @jesuitsa
Instagram @jesuitstudentaffairs
Facebook: https://www.facebook.com/JesuitStudentAffairs/
---
JASPA RESEARCH GRANTS
JASPA Research Grants of $500 each have been awarded to Georgetown University andSaint Louis University to support research projects at those campuses.
Georgetown University received a grant to support a study of "how Jesuit colleges and universities use Jesuit moral teachings and pedagogical strategies…to address the complex moral problem of student voluntourism with the aim of creating evidence-based materials that can be shared across universities and colleges." Congratulations to lead researcher Dr. Jennifer Rosales.
Saint Louis University received a grant to support a study of students with disabilities who attend Jesuit Catholic colleges and universities. The study will "explore and describe students with disabilities' perceptions of marginality and mattering within a Jesuit Catholic university context" utilizing both Catholic Social Teaching and Schlossberg's theory of mattering and marginality. Congratulations to the research team of Dr. J. Mark Pousson, Mina Sagan, and Dr. Karen Myers.
Both teams will prepare brief summaries of their findings for publication in the JASPA newsletter at the completion of their projects.
Dr. Sandra Estanek
Chair
JASPA Scholarship and Research Grant Committee
---
SOCIAL MEDIA VOICES
The Social Media and Communications Committee has recently added several new members who will share in managing our newsletter, social media accounts, and other forward-facing JASPA items. Learn more about one of these wonderful professionals!
Simone Medley, Assistant Director of Student Involvement, College of the Holy Cross
Simone Medley is a Jamaican American originally from Brooklyn, NY York. Serving as the Assistant Director of Student Involvement at the College of the Holy Cross, she oversees International Student Orientation and Transfer Student Orientation as well as Junior and Senior class initiatives. Her work focuses on inclusion practices within areas of student activities and involvement, student leadership and event planning. You can find her on Twitter: @smilingsimone
Why did you want to work in Jesuit higher ed?
Learning about Jesuit Higher Education helped me to give direction to my purpose. I have worked at a variety of institutions but nothing compares to the mission driven framework that our institutions abide by. The professional lessons I have learned and taught as a Jesuit educated educator have been invaluable to my own personal growth as well as the students I support. Whenever I am at a Jesuit institution or with colleagues from other Jesuit institutions, it makes me proud of the work that we are doing transforming the minds of college students who will continue to go fourth and change the world by being men, women and gender nonconforming folks for ALL.
Why did you decide to get involved with JASPA?
When I first stepped foot on campus at the University of San Francisco, I knew there was something special about Jesuit Higher Education. I felt an immediate affinity to the mission of the institutions and it is the Jesuit foundation which is what lead me to continue on as professional in Jesuit education at the College of the Holy Cross. One of the things that consistently impress me is that despite how different or campuses may be, we have many similarities that make each Jesuit campus I've visited both domestic and internationally feel like home. JASPA allows me to be connected to my colleagues that are using the Jesuit values I love so much to empower their students to be men and women for others on their campuses.
---